Facilitating Our Children's Desires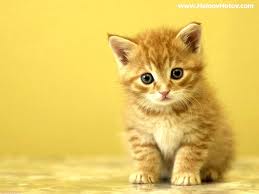 Guest post by Nicole Olsen.
For two years now my daughter Katy has wanted a cat. No, wanted isn't really the right word. Passionately desired with every fiber of her being is more like it. At first, I kind of figured it was a passing phase. After all, she was barely five years old. Her tastes changed as often as her clothing did back then.
But it wasn't a phase. As days became months, it was clear that having a kitty was far more than just a passing fancy. It was time to give a cat some serious consideration. But there was a catch. I'm deathly allergic to all things feline.
Read the full thing »