Droughts, Famines, and Markets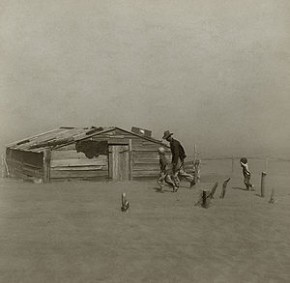 Guest post by Steven Horwitz.
As I write, many high school students all over the United States, my daughter included, are reading John Steinbeck's The Grapes of Wrath, with its portrayal of the 1930s Dust Bowl, in preparation for literature courses in the fall. Steinbeck's fictional account vividly captures the suffering endured by many Americans due to the severe drought, poor farming techniques, and ensuing dust storms in Texas, Oklahoma, and other states.
With the U.S. Midwest stricken by drought this summer, it's worth considering why the crop failures there have not led to food shortages and other serious problems.
Read the full thing »